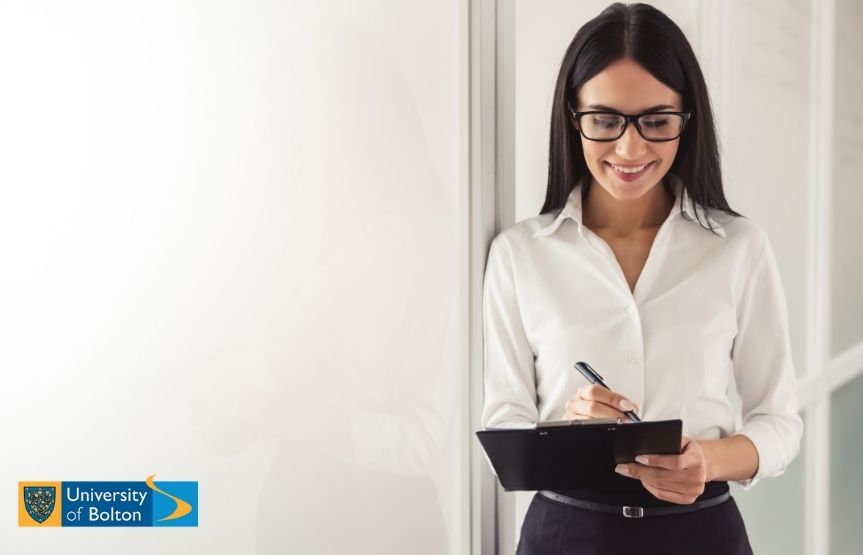 Master in Cognitive Behavioural Psychotherapies
---
The University of Bolton MSc in Cognitive Behavioural Therapy provides you with a unique opportunity to:

• Expand your knowledge through specialising on your chosen area within CBT

• Acquire skills through supervised practice by tutors and supervisors experienced in psychology and CBT

• Enjoy full support as you conduct high quality research

• Be encouraged to highlight the links between your research and clinical practice and publish your findings

• Equip yourself with the knowledge and skills needed for further PhD study or an academic career

• Benefit from a small-group, learner-centred, supportive learning environment responsive to individual needs and expectations.
---
Λεπτομέρειες
Newsletter

Πρόγραμμα Σπουδών

Καθηγητές

Καριέρα
Newsletter
Πρόγραμμα Σπουδών
Psychological Principles of Cognitive Behavioural Therapy
Professional Practice, Attitudes and Skills
Applications of CBT 1; CBT2; CBT3
Supervised Practice 1 and Practice Portfolio Preparation
Supervised Practice 2; Supervised Practice 3
Principles and Concepts in Research Design
Dissertation
Duration

The MSc in Cognitive Behavioural Psychotherapies is a 24 -month part-time programme, taught exclusively in the English Language.
Καθηγητές
Καριέρα
The programme is designed to enhance practice and facilitate employment and career progression in psychology and therapy, research and teaching, the helping or health professions, social work, education, private practice and management roles where working with people is the prime focus.